The Edmund-Bradatsch-Foundation aims to promote education and upbringing as well as science and research. It pursues exclusively and directly charitable purposes.
With its student support, the Edmund-Bradatsch-Foundation focuses on supporting talented and committed students – especially in the fields of mechanical engineering and electrical engineering as well as related courses of study – by awarding scholarships.
Science and research are supported by project-related services.
The Edmund-Bradatsch-Foundation concentrates its support on the Upper Palatinate region in order to express the founder's personal attachment to this part of Bavaria.
Grants from the Edmund-Bradatsch-Foundation to date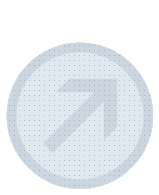 Scholarships / Book Money
From 2000 to 2022, a total of 160 students were supported with a scholarship or with a book money. An amount of approx. € 235,013.04 € was paid out.
Funding of science and research
For science and research, a total of 19 projects were funded at the OTHs Amberg-Weiden and Regensburg. The universities were supported with a considerable amount of € 73,000.
The funding comes from proceeds from the foundation's capital, from donations of private individuals and companies as well as from the foundation founders Helga and Edmund Bradatsch.
Biography of the founder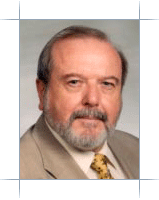 Mr. Edmund Bradatsch was born on 19.12.1940 in Velenic (Gmünd) in the Czech Republic. The family came to Upper Bavaria after World War II and finally to Munich in 1956.
At Krauss-Maffei AG in Munich, Mr. Bradatsch completed an apprenticeship as an industrial clerk with subsequent degree in general mechanical engineering at the Oskar-von-Miller-Polytechnikum in Munich. He supplemented his technical knowledge at the Institute of Design Systematics at the Technical University in Munich (Prof. Dr. Rodenacker), where Mr. Bradatsch also worked on industrial orders.
Since then, Mr. Bradatsch had been associated with BHS in Weiherhammer for more than 30 years, where he worked in development design, testing and technical sales.
In 1990, Mr. Bradatsch founded his own sales company together with Mr. Paul Engel. In mid 1993, the two founders Bradatsch and Engel together with other shareholders took over the company BHS Weiherhammer and brought it into today's company BHS Corrugated Maschinen- und Anlagenbau GmbH.
For seven and a half years, Edmund Bradatsch headed sales and technology at BHS Corrugated Maschinen- und Anlagenbau GmbH as Managing Director and shareholder.
In 2003, Edmund Bradatsch retired from the operative business and as a co-shareholder, but continued to advise the current shareholders of BHS Corrugated.
It was the intention of the founder to personally thank his own sponsors, who, as a young man, offered him the opportunity to study mechanical engineering at the Oskar-von-Miller-Polytechnikum.
The purpose of the private foundation therefore is to support students, especially those of the second educational path. In addition, science is to be promoted at the technical universities in Regensburg, Amberg and Weiden.
In recognition of the forward-looking and successful development of the BHS Weiherhammer plant with the associated entrepreneurial, social and societal commitment in the community, Edmund Bradatsch was awarded the honorary citizenship in 2017 in the course of the 300th anniversary of the municipality of Weiherhammer.
In December 2020, the founder was able to celebrate his eightieth birthday in good health at his residence in Weiden. Well laid out and together with Mrs. Bradatsch, he accepted the many congratulations rather calmly and with temporal and spatial intervals depending on the situation. The personal congratulations of the board members Klaus-Jürgen Schiller, Prof. Dr. Wolfgang Bock, Lars Engel, Alfons Gnan, Dr. Oliver Habel, Prof.*in Dr. Andrea Klug and Hermann Mensing were delivered by Professor Dr. Klug on site, also with the announcement of a special recognition of the foundation's achievements by the Upper Palatinate University of Applied Sciences for Mechanical and Electrical Engineering Amberg-Weiden.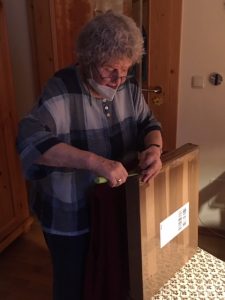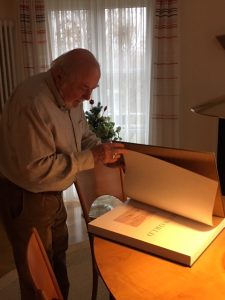 Photos (Source: Prof. Dr. Andrea Klug/OTH Amberg-Weiden)
At the end of 2020, Edmund Bradatsch was awarded honorary citizenship of the technical university by the Ostbayerische Fachhochschule für Maschinenbau und Elektrotechnik Amberg – Weiden.
On February 1st, 2021, the founder died unexpectedly. He and his wife Helga Bradatsch have prepared the foundation well for the succession. Mr. Bradatsch received through several newspaper advertisements and letters of condolence posthumously once again the great recognition of his professional and private environment, which he had acquired over his life in eighty years. Mrs. Bradatsch remains closely associated with the foundation. The foundation will preserve his memory.
With Edmund Bradatsch we have lost an irreplaceable, wonderful person.