Foundation´s Objectives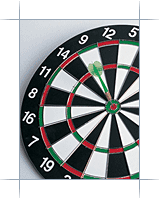 The goals of the foundation are the funding of education and training as well as science and research. It shall solely and directly pursue objectives of public benefit.
The Edmund Bradatsch Foundation supports talented and dedicated students especially in the field of engineering and electrical engineering as well as related courses by awarding scholarships.
Science and research are supported by project-related services.
The Edmund Bradatsch Foundation focuses on the region of the Upper Palatine in Northern Bavaria to express the personal connection of the founder to this part of Germany.
Foundation´s Support so far…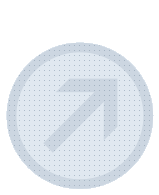 Scholarships / Schoolbook money
From 2000 to 2010 – 126 students have been supported by scholarships or schoolbook money. The total amount of approximately 179200 Euros has been paid out by the foundation.
Support of science and research
In the fields of science and research ten projects were supported at the universities in Amberg-Weiden and Regensburg. The total amount of approximately 43000 Euros has been paid out by the foundation.
The funds are coming from profits of the foundation capital, from donations of private individuals and companies as well as from the founders Helga and Edmund Bradatsch.
Biographie of the founder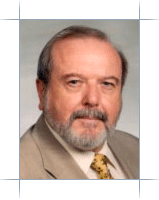 Mr. Edmund Bradatsch was born in Velenic (Gmuend) in Czech Republic on 19th of December 1940. His family came to Bavaria after war and finally to Munich in 1956.
At the Krauss Maffei AG in Munich Mr. Bradatsch completed his apprenticeship as industrial clerk and studied afterwards at the Oskar-von-Miller-Polytechnikum in Munich in the field of general mechanical engineering. Mr. Bradatsch expanded his technical expertise at the institute for construction systematics at the technical university of Munich (Prof. Dr. Rodenacker) where he also worked on industrial orders
Since then Mr. Bradatsch was deeply connected with the company BHS in Weiherhammer for more than 30 years. At BHS he was responsible for development design, experiments and technical sales.
In 1990 Mr. Bradatsch and Paul Engel founded their own sales company. In 1993 the two founders Bradatsch and Engel overtook the company BHS Weiherhammer together with other shareholders and introduced the shares to today's company BHS Corrugated Maschinen- und Anlagenbau GmbH.
Edmund Bradatsch was head of the sales and technic department of the company BHS Corrugated Maschinen- und Anlagenbau GmbH for more than seven years as managing director and shareholder.
In the year 2003 Edmund Bradatsch withdrew from operative business operations but is still consulting the shareholders of BHS Corrugated today.
The founder would like to thank his own supporters personally who offered him the chance to study general mechanical engineering at the Oskar-von-Miller-Polytechnikum as a young man in Munich.
Therefore the purpose of the private foundation is the support of students – especially students of second-chance education. In addition the science at the universities in Regensburg and Amberg-Weiden should be encouraged.